Please forgive me if I pull a muscle while patting myself on the back here... I have been messing around with photo software and combining images, like today's Photo of the Day, which announced tonight's soccer doubleheader.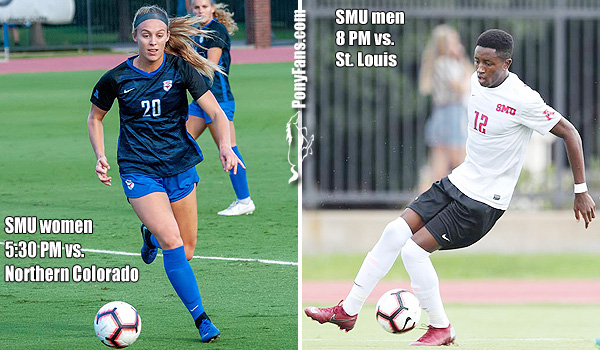 On the left, senior forward Allie Thornton, who scored all four SMU goals in a 4-0 win over Northern Colorado. On the right, midfielder Eddie Munjoma, who scored both goals in the men's team's 2-0 win over St. Louis.
I really should have bought a lottery ticket.